Page 4 of 4 •
1, 2, 3, 4
The MT Ivatt Class 4MTs are very nice models, thanks for making these available.

Geoff

mrmosky




Posts

: 7


Join date

: 2019-04-19



MSTS is alive, I cannot wait to see what else comes out.

Keep up the good work to all involved.


cgood124




Posts

: 16


Join date

: 2019-07-29



Hi All,

It has been brought to my attention that I made a mistake with the InterCity Swallow set.
I do apologise for the mistake with the files.
That is a woeful and inexcusable mistake on my part.
I have corrected the files after retrieving the back ups.

Again, my sincerest apologies,
Justin


Simple case of re-downloading then?

Well atleast you seen it and sorted it unlike some other producers i use

cgood124




Posts

: 16


Join date

: 2019-07-29



cgood124 wrote:Simple case of re-downloading then?
Sort of. It also means that the InterCity Executive livery was wrong as well.
It's a bit confusing but I will try to explain:
The original upload of the Executive livery had an incorrect Pullman.ace file included in it. This set needs to be deleted.
The incorrect upload of the Swallow livery had the correct Executive livery set in it. This was renamed and uploaded as the correct Executive livery pack.
The correct Swallow livery has been uploaded and check by others to make sure I didn't stuff it up again.
Hopefully this has not caused too many issues for people.
Regards,
Justin
And Coming out now is the next batch of "new" releases: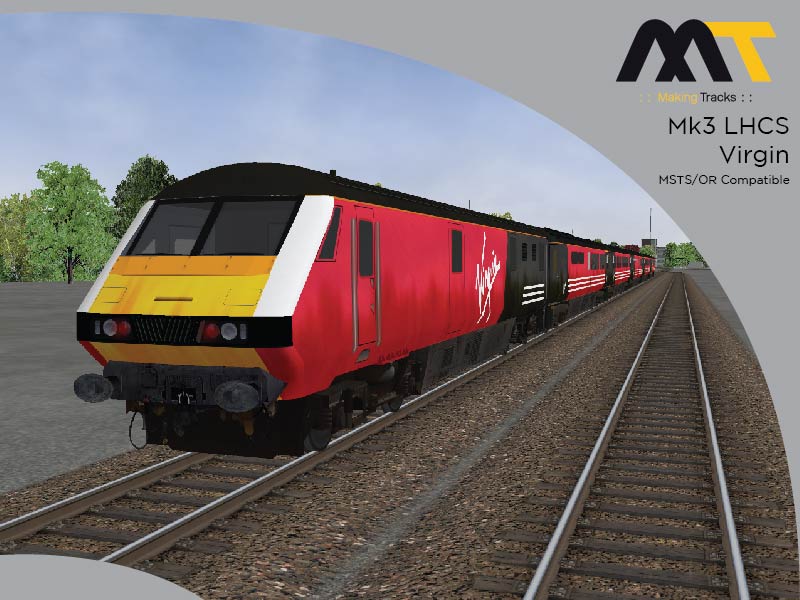 British Railways Mk3 Loco Hauled Coaches in Wrexham & Shropshire Blue Grey, GWR Green, Virgin Trains and exVirgin Trains.
The DVTs are driveable as locomotives. They include the Class 90 cabview which is a close representation of the DVT cab.
Available now through the TSSH Download site:
https://tsshonline.weebly.com/
Regards,
Justin


Knock - Knock,

"It's all gone a bit quiet lately, I wonder what's happened? Has he fallen of the face of the earth?"

Hello World,
I know that things have gone quiet of late due, with no new developments being announced and there is a reason for that.
I have had a number of personal issues that have hit one after the other which left me scraping the bottom of the barrel mentally.
This has meant that I have not been able to focus and think clearly enough to produce any MSTS work.
I have been slowly attempting to tackle a few more of the Mk3 coach sets, I have one set "done" and another being worked on, but my brain has been fighting back.
However, things are slowly moving back in an upward direction, so I will be getting back into modelling and releasing soon, both the unfinished MT projects as well as some of my own. So, no need to worry too much, I do go through these phases often, some are better than others, and they do pass eventually and then I get back into the swing of things and push out more work. So keep an eye out for a deluge of "new" things in the new year.
Regards,
Justin


Sorry to hear about your problems.As a fellow sufferer,I know exactly where you are coming from.Just do not let it overwhelm you.

MS302




Posts

: 54


Join date

: 2016-01-08



Thank you for the kind words.
In Easter 2021 it will be 11 years since I was diagnosed with my "mental health issues" (the level at which I was declared shocks most people),
But I have been having "issues" since a very early age, so by now I am sort of used to it. The downside of it is, short of a double polar reversal (North Pole becoming South and then going back) there is basically no cure for it. The upside is I have found out the hard way that I am not easy to get rid of.

Regards,
Justin


Hi Everyone,
As promised, I have climbed back in the saddle and produced 2 new livery packs:
British Railways Mk3 Loco Hauled Coaches in FGW cigarette pack and Dynamic Lines liveries.
Available now through the TSSH Download site:
https://tsshonline.weebly.com/
Regards,
Justin


Page 4 of 4 •
1, 2, 3, 4
---
Permissions in this forum:
You
cannot
reply to topics in this forum