When I booked flights/accomodation etc in September 2014 for my six week tour of New Zealand  I did not even consider Australia, Too BIG!!!
I planned the trip stopping one day in Singapore thence onto Christchurch NZ, My idea was on the return to fly from Auckland to Hong Kong thence home.
But I would have to fly to Sydney then Singapore, then HK, back to Singapore.............So thats how I came to have three days in NSW.
Had a cheap hotel close to the station, next thing was were to go, Found the Sydney trains site and Timetables which when clicking on the stations found a link to Google earth and sitting at my computer  could  find stations and locations, as a result I found Burraddo, the last station before Mossend, the road paralleled the railway and there is a automatic half barrier crossing  about half a mile down the road  looks photogenic.
Got off to a bad start at Sydney central went to the wrong platform resulting in missing the train to Cambelltown , not the end of the world but annoying.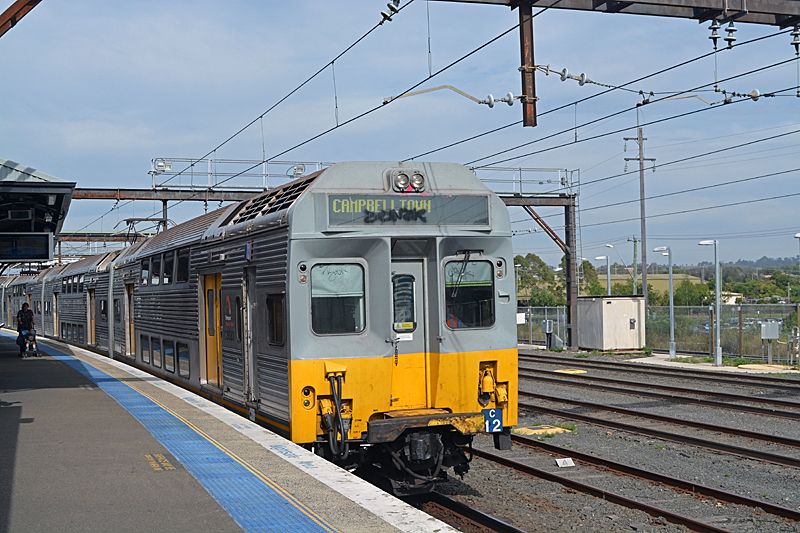 Anyway a bit of  photography at Cambelltown this is one of the early 1970s built C unit, The lady station supervisor moaned at me, apparently they do not like you
taking photographs at stations.....
HMMM Now where have I heard that before......
Anyway after a fairly long jaunt through the countryside, eventually find Burraddo and it's just like it says on the tin....
Didn;t quite get into proper position on the otherside of the crossing but not bad against the light think is a grain train top and tailed class TT no 18 on the front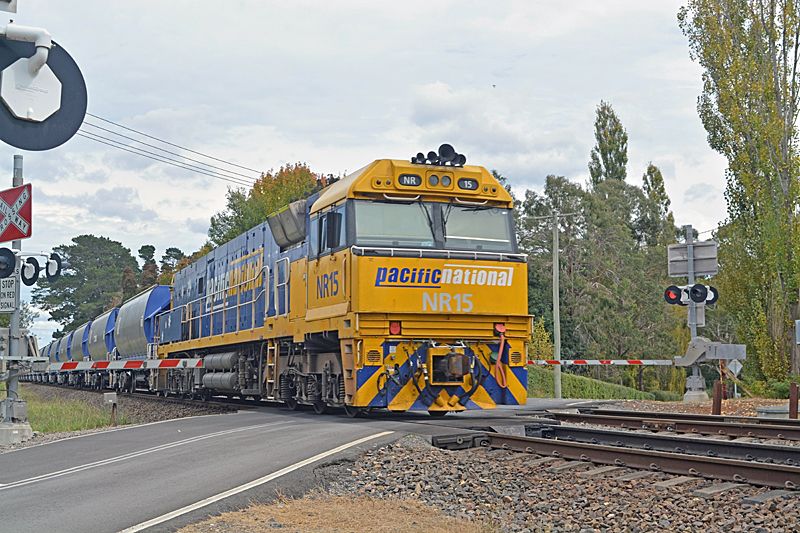 and NR15 on the rear so presumably taking the Unenderra branch from Mossvale.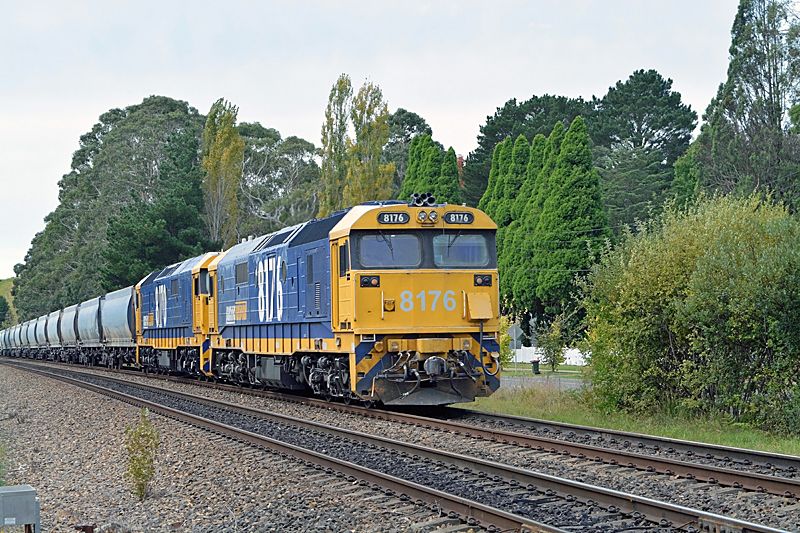 Not long after another grain train  this time heading for Golburn and beyond double headed by class 81s 8176 and 8170.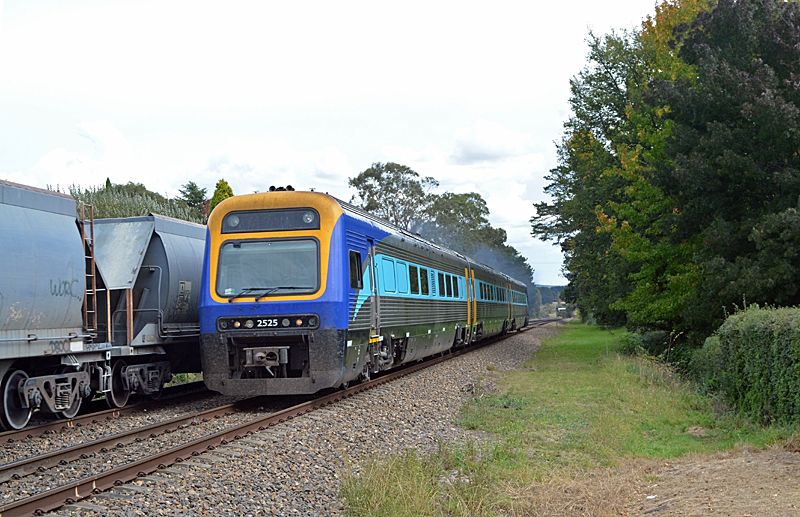 Opps , Nearly "caught and bowled"  by the Canberra to Sydney service, formed of three car 2525, was hoping it might have been an XPT.
I knew that there was a south bound 1400 ex Thamoor colliery to come, Had seen it on my way out but  it would be nice to see a freight coming from the Mossvale direction.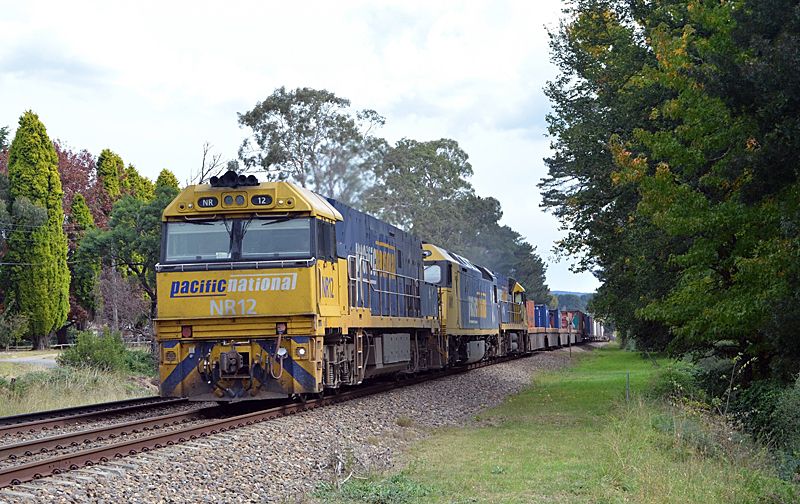 And yes right on cue, I am rewarded with the shot of a triple header looks like combined intermodal and steel train headed by NR 12 NR11 and NR23  very nice, now nothing could go wrong could it?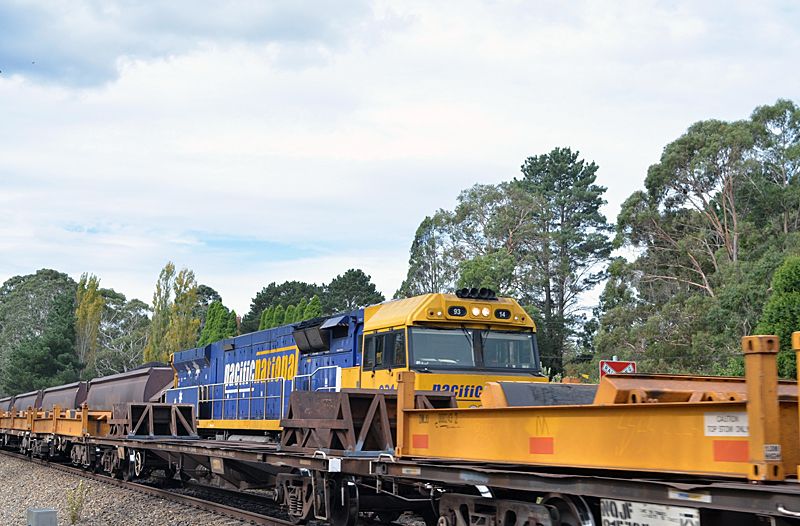 YES.....This
 You have to go all the way to Australia to get totally bowled! This indeed was the 1400 Thamoor coal train It's even got a brand new class 93 9314 on it
At least I got something, I am never one to give up easily.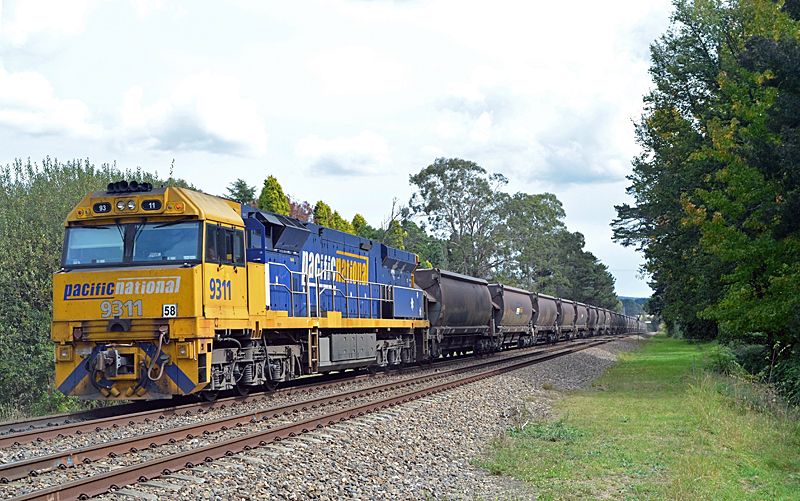 Oh well, at least the steel train cleared allowing me to get 9311 on the rear of the coal train so all was not lost.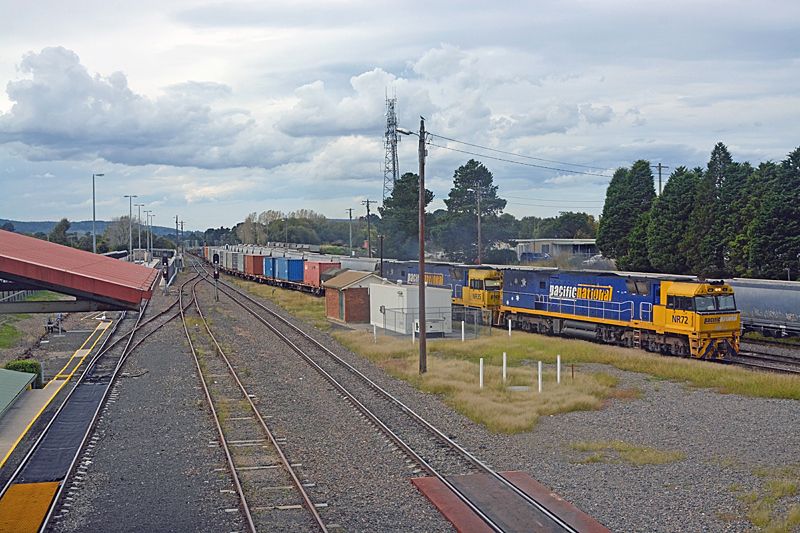 Onwards to Moss Vale didn't see much in the way of freight  there but did get this Southbound intermodal with NR72 and NR35 possibily the same 1310 ex Botany that I had seen two days previously at Canterbury.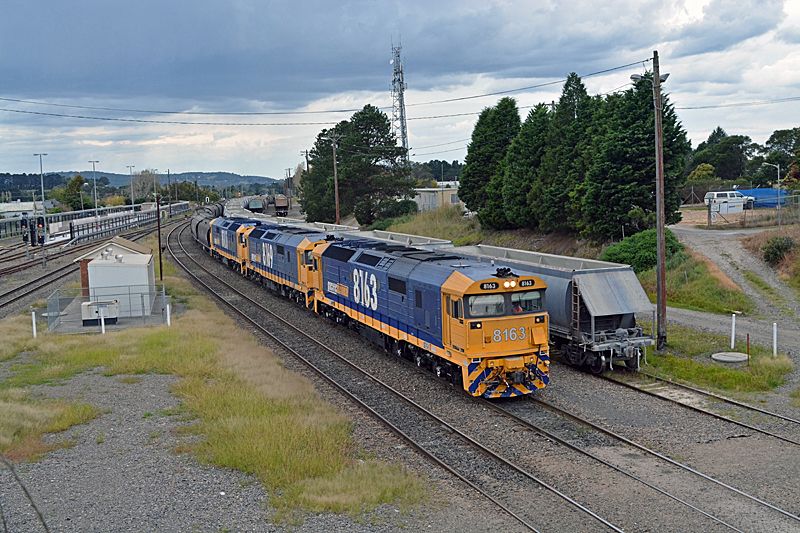 Another grain train working class 81s 8169 8163 and 8101 have just come off of the Unanderra branch and are changing crews for the onward journey southwards.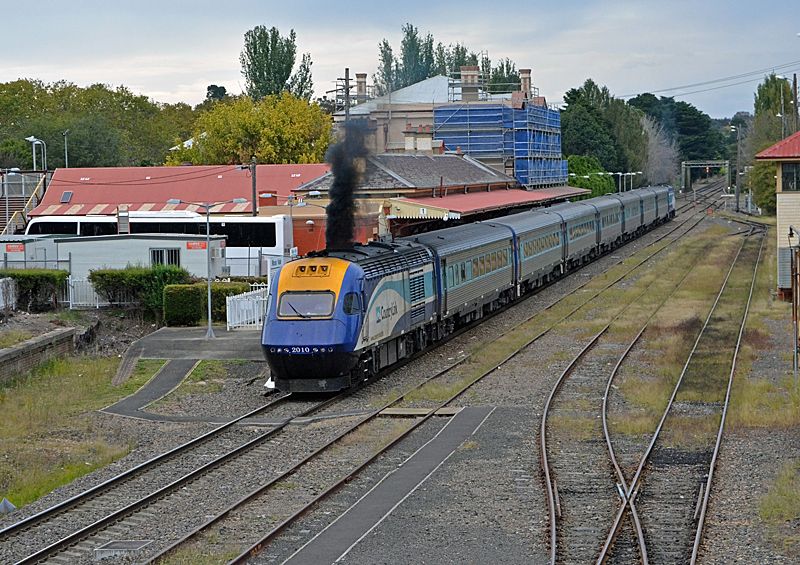 So No worries about fuel emisions here then! The Melbourne to Sydney XPT with 2010 leading and 2017 rear departing Moss Vale.
A little disappointed, My ARTC timetable suggested that there should have been a couple of northbound freights that did not show up but never mind, another good day.
With the light starting to go and a thunderstorm brewing it was time to head back to Sydney, Pity my ticket was not valid on the XPT, I did ask at the station.
All in all did very well over the three days saw 15 different classed or varient of Diesels and I think it was five or six different EMU classes plus about four different DMU clases.
Hope you like my efforts,
Cheers
Andy

Andy Moody (AKA AJ52MDY on the UKTS site) West Moors, Dorset on the "Old Road" closed September 1964

andrew moody




Posts

: 417


Join date

: 2013-01-21


Age

: 70


Location

: West Moors Dorset UK



G'day Andy,
And.......... if you wanted to see what the line looked like during the 1960's have a look at my MSTS / OR 'Short West + Short South' - available from :
http://msts.steam4me.net/routes/nsw_sw_ss.html
Although originally built for MSTS it runs satisfactorily in OR with a couple of minor errors. Plenty of suitable period stock available on the Coals to Newcastle, steam4me and my ShortNorth websites. Lots of prototype info in the Activity Support Information folder.
Regards, Brian

"Any railway that paints their locomotives such a magnificent shade of red, must be the most superior in the land" (apologies to the late David Jenkinson).
G'day Brian.
I do have both this route and the coals to Newcastle routes currently stored on myexternal
hard drive but sadly I can not write activities so they are rather restricted to explore only.
I do have to say that they were one of the reasons that inspired me to take trips to both Maitland and Moss Vale to see the real thing.
I was rather "ticked off" that I missed the Beyer Garrett by just five days at Moss Vale, we did not find out about the railtours until Late December/early January and it was too late I already had flights/accommodation booked.
Actually, I have only recently re read your Late Uncle Charlie's Memories again, Absolutely CLASSIC!!!
Regards
Andy

Andy Moody (AKA AJ52MDY on the UKTS site) West Moors, Dorset on the "Old Road" closed September 1964

andrew moody




Posts

: 417


Join date

: 2013-01-21


Age

: 70


Location

: West Moors Dorset UK



---
Permissions in this forum:
You
cannot
reply to topics in this forum